Peter Kysel
24 July 1944 to 30 April 2022
London & Prague
Peter Kysel: Investment banker, dad, grandad, widow, friend, published author, one-time model, tennis-player, suspected former spy (always denied), skier, lover of fast cars & art, enemy of the state, snappy dresser, man of wonderful warmth and intellect.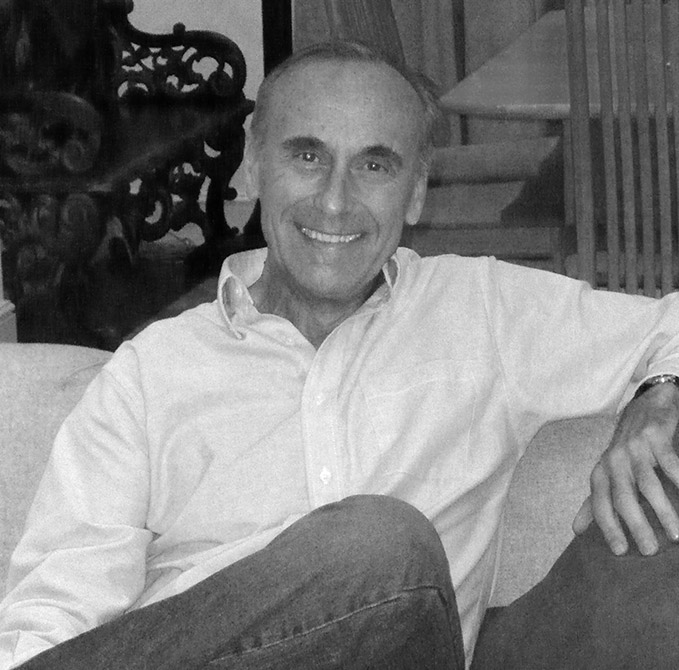 Occupied
Peter was never into dull moments – a character trait that many who remember him will recognise. His entertaining tales over dinner, which he later he put into his books, reflected his life and the events that shaped him.
Born in Prague in July 1944 during Nazi occupation, to Vlasta and Vojtech. When he was only ten months old, his aunt Irena took him on a train journey, to escape the impending uprising against the German occupation of Prague. The train was bombed inadvertently by the Americans, but fortunately they escaped unhurt.  
Events following the war were to rapidly shape his life. The rise of communism in post war Czechoslovakia changed his life forever and left him with many difficult choices and situations to navigate. His early years produced some fond memories of holidaying and skiing in rural Bohemia, which later became his sanctuary and place of peace where the family marked many wonderful occasions and built lasting memories.
However in Communist Czechoslovakia it was a challenging time to be part of an enterprising and successful commercial family. His parents were powerless to stop the rising tide of communism and its doctrines becoming law. The family business was confiscated and his step-father, with whom he was then living after his parents' divorce, was assigned to night watchman duties after running his own business. The family farm in rural Bohemia was also taken away for the crime of slaughtering a pig to feed the family.
Peter's teenage years were marked by discrimination and harassment. At thirteen his schoolteacher labelled him "an enemy of the State." Peter's crime was to be the son of a father who owned a successful designer studio. Peter was barred from the education that his grades had earned him. At sixteen he was arrested and the whole family was interrogated by the State Security for making a careless joke.
At eighteen Peter was sent for a year-long "re-education" program of manual labour. He was destined to carry the stigma of "an undesirable" for life. This influenced his attitude to life and instilled his drive to succeed.
In the summer of 1968, during a short window of political relaxation, Peter took the opportunity to travel to the UK, and while he was abroad, the Warsaw Pact armies invaded Czechoslovakia. He was washing dishes in Llandudno when the Russians invaded Prague and after a distressing call to his mother they decided he should not return, so he applied for political asylum.
The transformation
Peter continued his Engineering degree as a student at Oxford, where he met his partner and future wife, Florisse. He embraced the alien world of British culture and all that it offered. In part, this manifested itself in his love of Ian Fleming's 007 and the Aston Martin but more importantly he espoused the best attributes of an English gentleman- fairness, kindness and honour.
They moved to London married and had a daughter, Tamara.
From these humble new beginnings, Peter quickly set about rebuilding his life, working to achieve his degree in engineering and then moving into investment banking, while his wife worked as an educational researcher in the public sector.  He rose through the ranks of various top financial institutions (Touche Remnant, Lloyds Bank, Allied Irish Bank) and successfully built his career in the banking sector during a time of unprecedented change during the big bang era of the 1980s and the growth of the 1990s.
His life and  career came full circle when following the collapse of communism in Europe. He published articles about the market economy in Czechoslovaia, appeared in the media and also became a specialist in central and eastern European affairs in the UK.
He created the first public fund for investments in post- communist countries. In 1993, the British government sent him to assist in the privatisation process in the Czech Republic and in the creation of its financial market. When the privatisation task was completed, he returned to London.
Giving
When he retired after many years of working in the cities of London and Prague, he wanted to give something back. Despite claiming to be a shy individual, which we never really believed, he was certainly never shy in giving his time, intellect, expertise and love to those things that he cherished and wanted to support. For those that followed his advice the rewards were there to be seen and his legacy directing various charities in reconstructing buildings, recovering lost artefacts is there for future generations to appreciate.
He became a director and chairman of charitable organisations, including InterChange Trust, The Hamden Trust and WAP Performing Arts College; The British Czech and Slovak Association, and more recently a trustee of The Friends of Czech Heritage.
Remembered and loved by many
Peter is survived by his only daughter, Tamara, son-in-law, Nick, and two grandsons, Max & Leo and his partner, Vera.
We will remember him with great love and feeling of loss for the large gap in our lives but celebrate the wonderful life he led. It was a true inspiration to all who met him.